I'm going to try to be very careful about crediting this article so... it was published online by CNN on June 27th, 2013 and was originally reported in Time Magazine by Doug Aamoth.
Having said that, isn't Buttercup
adorable
? And here he is getting a new foot that was made using 3D printing!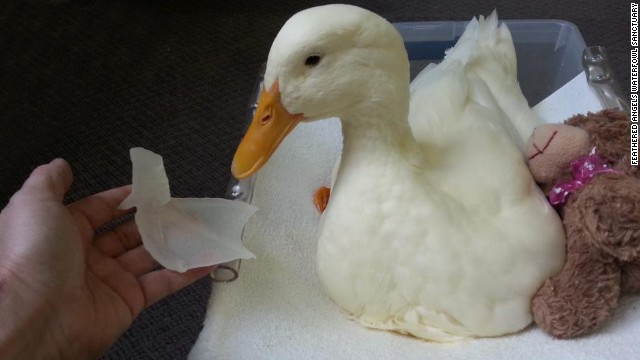 http://www.cnn.com/2013/06/27/tech/innovation/buttercup-duck-3d-foot/index.html
We have a familial interest in 3D printing with Drew working for Fathom, a 3D printing company located here in the Bay Area. There are so many innovations going on in this industry! He just sent me two more articles that I have yet to read but I'll probably post more later on. I just thought this one was fun to read about.
"What's Up Butercup...Wooo ooo ooo oooo..." OK, I'm dating myself with that song.